124312 Southgate Holstein ON
Is that a country club? At first glance it looks like it
Easily transformational from personal retreat to perhaps a place to run a studio, retreat or religious center!
Most important: Designed for easy maintenance
Kitchen was designed for two "chefs" to share
Overlooking pristine views of pond and grounds
Includes indoor and outdoor dining space easily accessible from kitchen
Could easily be 6 Bedrooms+
Two main floor bedrooms with en-suites
All rooms enjoy unique beautiful long-lasting views
Lots of bedrooms for guests or a large family or both!
No shortage of light, space, and gorgeous views
Living room with wood stove
A sun room that you will never want to leave
An atrium your plants will love or that could be used to hold classes? events? Lessons?
We have the space ..... you bring the imagination!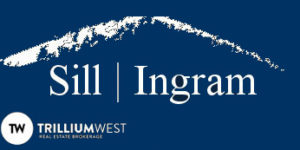 Sill-Ingram
TrilliumWest Real Estate Brokerage
11 - 292 Stone Road
Guelph ON   N1G 3C4