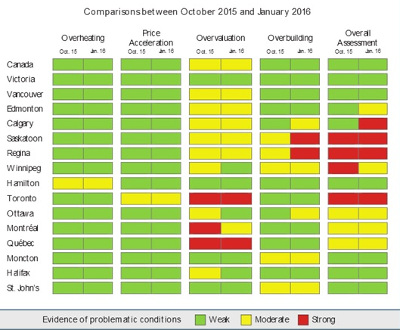 Happy Thanksgiving Dear Friends!
We are most thankful for you!:) and trust you all had a wonderful long weekend of good food and good company. I know I did and Mike spent his weekend performing the Canadian classic "close up the cottage for the winter".
Summary of current market conditions/headlines:
– New government to be implemented for high ratio (less than 20% down) mortgages. The intention behind these rules: cool overheating market.
– Bank year end is in October – will rates drop again?
– Lots of Buyers but no homes to sell = overheating Sellers market. Is there reprieve on the horizon? Hard to tell but the graph below (source: Guelph and District Real Estate Board) shows the steady decline of inventory in our ever growing city which continues to attract international attention. The graph also provides a very clear view of the winter, spring, summer, fall, winter pattern our local market follows – doesn't get much more consistent than this!
The aggressive Sellers market fuelled by lack of supply and plenty of demand may see a slight cooling as Buyers recalibrate their thinking and adjust to the idea that they may not have as much money to go shopping with as they had previously been told pre-government rule changes dated for October 17th. With luck, this will cause enough of a cooling that the supply of homes may build up an inventory and thus help cool the frenzied market. Wild cards: 1) Will banks get into another "rate-war" in an attempt to make up for missed targets? Time will tell. 2) Will the new inventory (of high-density to detached homes) expected to come online in the fall months satiate the buying demand? Again, time will tell. October promises to be a telling month.
It's hard to know what the future holds but one thing we do know for sure is that by discussing what is happening in the market, by reviewing historical data, and looking forwards at possible outcomes, we increase the odds of successful and confident decisions. Want to discuss the possible impact this information could have on you and yours? Mike and I would love to hear from you so please don't be shy to reach out, ask questions, and increase your odds of success.
CONTENT INDEX
1. International and National Review
2. Local Review
3. Summary and Opportunities
1 – International Review:
It's a dry read and I certainly did not read all 300 pages of data but the IMF put together a very intelligent summary of international conditions right here:
https://www.imf.org/external/pubs/ft/weo/2016/02/pdf/text.pdf
To summarize:
– global growth is down but by 0.1%
– global growth is expected to increase by 0.1% in 2017 primarily due to emerging markets.
– England leaving the EU = market uncertainty. Lots of paper work needs to be processed here before anyone knows the lay of the land post "Brexit". It is implied that "protectionism" is a factor.
– Donald Trump – confirming that a portion of the U.S. public is also in support of protectionism.
– Worst case scenario – advance markets make a conscious move to protectionist policies and our economy, our technology, and overall human evolution are all suppressed and even recessed as a result.
Moral of the story: Keep an open mind, share, and treat everyone as you wish you be treated – this will lead to a healthy, prosperous, and safe global economy and community. Close your mind, don't share, and treat everyone as "the enemy" and the global economy/community fails.
National Review:
We have seen an increased risk of Overvaluing and Overbuilding of housing in some of the major city centers.
Full Stats here: https://www.cmhc-schl.gc.ca/en/hoficlincl/observer/observer_080.cfm?obssource=observer-en&obsmedium=link&obscampaign=obs-20160727-hma
This graph is like a blueprint for opportunity – the overvaluation of real estate that we are seeing in Toronto, and surrounding GTA cities, is due to a lack of supply and an increase in demand. Lack of supply coupled with growing demand = price increases. It doesn't get any simpler than that. The overbuilding is primarily a risk in the prairie and Easter provinces, not Ontario.
Previously I have voiced concerns about the condo tower market being the greatest risk for creating over-supply in our area and thus a shifting from Seller's to a Buyer's market. With the new rules being implemented by our Government, I am hopeful that will no longer be the case. By reducing how much your average Buyer will qualify for there is a strong chance that more and more Buyers will be forced to look at condo unit ownership as the only way to get into the real estate market. I agree, it seems unfair, but in the long run, these new rules have been designed to "stress test" Canadians and keep us shopping "within our means". A key here being that the new condo projects coming onto the market are within a reasonable price point. Currently in Guelph, your average town home price in 2016 is $323,000 and your average condo apartment price is $228,000.
2 – Local Review: 
If you have tried to buy a home in the past several months, you are very much aware of how difficult that task is, due to the significant lack of supply. We can see no sign of this ending and this is exactly why the government is stepping in with new financing rules with the intent to "calm" the market. What does this mean for you?
Selling in Guelph today:
Your home should sell, sell fast, and sell well. Can you mess up selling in this market? Absolutely. In such a fast paced market, being For Sale for more than a week can make you "yesterday's news" and the home that no one else wants. If you want to maximize the sale price, then you will need the right price, the right polish, the right strategy, and all the exposure you can muster to legitimate, qualified Buyers – this is a formula that Mike and I know and know well. So we have this selling thing down, but perhaps one of the most concerning risks for a Seller today can be found in the following scenario: We have listed your home. We have 10 offers to choose from. One of those offers is an aggressive $100,000 over your asking price, and like the bulk of the other offers, it has no conditions – it's a 100% cash offer. Accepting this offer is the clear and easy choice, yes? Perhaps not. Questions that need to be asked, that most are not comfortable to ask, would be; 1) Does the Buyer require financing to close the transaction? (my experience is that the vast majority of all Buyers require financing, so let's assume "yes"). 2) If yes, have they qualified for financing? under what terms and conditions? 3) If the appraisal (and yes, all properties require and appraisal) does not support the value that the Buyer offered, what contingencies does the Buyer have in place in order to close? Do they have financial support from family? Access to additional deposit monies? Etc… In the very worst cases, the winning offer is not able to close. Then what? Not a happy topic but to ignore the question is to live with blinders on. Let's keep our eyes open to the risks out there so we don't end up becoming the case study.
Buying in Guelph today:
If you are buying, it's all about being organized, educated, and informed. There are a lot of moving pieces so preparation and strategy are key to securing a home in this fast paced market. It may take the support of family and friends to ensure you can make that "cash" offer this market seems to be demanding. The key is that we sit down and thoroughly explore financing options available to you. It also doesn't hurt if your Realtors know a thing or two about home construction through the ages. Mike and I have personal experience with new construction, renovations, and century home renovations. This experience we are happy to share in support of your safe navigation of this aggressive market.
To review the complete numbers for Guelph's last quarter, or previous quarters, go here:
http://docs.trilliumwest.com/market_reports/Q3_2016_data_vfinal.pdf
3 – Summary of Opportunities in Guelph (and most of southern Ontario) for 2016:
i) In-Fill Development: All infill are unique. They take out-of-the-box thinking. I love these projects and have the energy and experience to make them happen. Wondering if you have an infill opportunity on your hands? lets chat. Please keep in mind, sometimes the best way to create an infill is to re-zone the property. Curious? Call us.
ii) Downsizing: again, no surprise here – downsizing continues to be the number one way to take advantage of the strong Sellers market. Selling your larger home with its higher utility bills, maintenance, and higher property taxes, and then purchasing a maintenance free, smaller home or condo = massive savings on multiple levels including taking full advantage of the spread between your sale and purchase price. There is not a better time to begin exploring this option than today.
iii) Rental Property: Yes, there are still plenty of opportunities here and no, I am not referring to purchasing at 3-5% returns on investment. There are entire rental markets being ignored and under serviced as the majority of investors and Realtors focus on student rental prospects. Want to invest in Guelph's historically low vacancy rate (less than 2% currently!?!)? Let's talk, we have some great ideas and opportunities to consider that are beautifully out-of-the-box.
iiii) Renovations: With the seriously aggressive Sellers market we are experiencing I feel there is huge merit in the idea that renovating your home so that it fits your needs may be the best bang for your buck. We have a team of amazing contractors whom we have worked with personally and who would be happy to help you explore this option (in my opinion) better than anyone else. But don't take our word for it, let's meet, chat, and give you something to mediate on;) If you are a contractor, or are considering getting into the industry, please drop us a line and lets discus the exciting opportunities you have available.
Whatever 2016 finds you doing, I sincerely hope that our paths will cross and we have an opportunity to connect once again:)