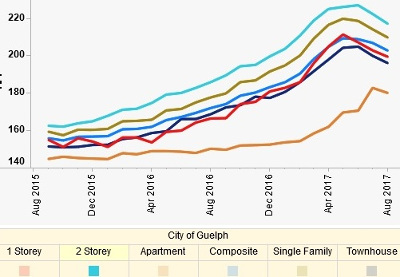 Are We Off The Ride Yet?Are We Off The Ride Yet?
Yes, it was a ride and not a fun one at that. This past spring market was on 'the wrong side of reason' (for what felt like an eternity!) so you can bet we are happy to report that the market is more of a balanced market today. Buyers once again are able to purchase a home with the protection of such conditions like financing, inspection, and sale of property – amazing, I know. Was it fun, and even exciting, when you were selling and an agent would bring you an offer $100,000 over asking? Certainly – but we all knew that had to end, the sooner the better, as unsustainable markets can be crippling should they not be reined in.
For some the ride has not yet ended – failed closings became a reality this summer/fall. A very stressful and horrible outcome. If you, or someone you know, is going through this stressful occurrence, we feel for them and you are more than welcome to reach out to us for our experience on this matter. It is very serious and no one should be signing anything without the right advice and direction. This is a scenario where having the right lawyer will make all the difference.
Will the market remain balanced? Good question…many feel it will pick up again, and soon, as the new rules imposed have done nothing to address the lack of supply. The rules primarily slowed Buyers down by forcing them to save more and qualify under stricter terms. The effect this caused in Vancouver (who you may recall implemented similar rules a year prior to Ontario) was a year long slow down while Buyers adjusted for the new rules and then jumped back into the market. A market which is once again heating up. Time will tell. We are here to help you, and the people you care about, navigate the current market while hedging against future market challenges and changes.
For access to the data, graphs, and articles that were considered in writing this, please email marie@sill-ingram.com and request a copy of our newsletter. We have all the data file links there.
Are you interested in where the opportunities are in this market? Call or write anytime – we would be happy to share.