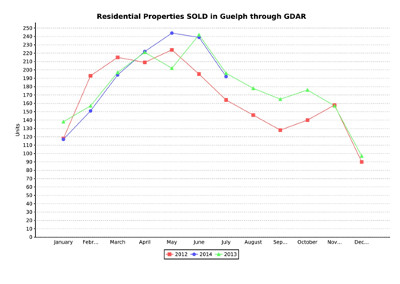 2nd Quarter real estate market review and projections – for full information, data and CMHC projections please visit www.cmhc.com
New home starts of multi-units (town-homes/condos) are up over the previous year with inventory (non-sold units) higher then historical average. What does this mean to you?
Buyers – you should have more selection and likely more negotiation room when purchasing in a multi-unit building/complex.
Sellers – if you have a multi-unit that you are considering to sell, location and price are your number one defenses against a potentially competitive multi-unit Sellers market. Not sure where you stand? Please don't be shy to call as we can help!
How else may this information effect you? 1) CMHC is using projection "ranges" for new multi-unit starts and, 2) they are expecting builders to restrain and slow new multi-unit starts. Should either one, or both, not go according to projections/expectations – we could have the right elements to generate some market losses. Couple that with CMHC's expectation that the first time home Buyer's market is expected to slow (due to increasing cost of home ownership and a decline in the growth rate of the population aged 25-34, which is the largest portion of the 1st time home buyers market) and mortgage rates expected to rise modestly (.5%+/-) in the second half of 2015 and you would have all the ingredients required to create a market upset in the introductory price points which inevitably would ripple through all markets. This could create a balanced or Buyers market v.s. the current, long standing strong Sellers market. That being said, I have been expecting a market pause for more then 10 years now and though it has paused it seems to be only brief and then it's right to moving forward again. Ultimately the the broader market has historically always gone only one direction, up.
The reported decrease in single detached housing units starts, I feel, will be a positive contributor to a healthy Sellers market. The lack of affordable development land in larger city centers being a likely contributing factor to the change in focus by builders. New home starts for single detached dwellings are down 7.1 percent over the 1st 1/4 of 2013 and below the historical average in some urban centers V.s. multi-unit starts being up 7.5 percent quarter over quarter.
CMHC is projecting a national MLS price increase of 3.5% this year and a 1.6% increase in 2015 with the average resale price transitioning from $386,000 in 2014 – $402,000 in 2015.
GDP forecast 2013 – 2% 2014 – 2.3% 2015 – 2.5% – all positive news.
It is suggested that the american economy is in recovery and will continue to gain ground heading into 2015, should this prove true then it seams safe to suggest that those businesses which Export (and support) to the U.S. will see profit and employment growth. ie information tech, machinery man. Automotive and building material industry.
Interest rate projections – today's posted 5yr = 5-5.5 v.s. 2015 projected 5.25-6
Projected MLS sales for 2014 = 4.5% growth over 2013 v.s. 2015 projection of 1.8% over 2014
Average MLS sale price for 2013 v.s. projected 2014 prices*:
Guelph      2013 – $354,340    2014 – $367,776
Kiichener   2013 – $332,837   2014 – $347,646
Toronto     2013 – $533,457    2014 – $577,571
Ontario      2013 – $411,842   2014 – $443,580
Canada     2013 – $385,571    2014 – $413,361
It makes sense to expect housing sale growth in any city's that outlay the major, more expensive city centers such as Toronto.Guelph, being one, will suggest continued price growth and demand locally.
Guelph's MLS resale market in the second 1/4 of 2014 is up 3.8% over the same 1.4 in 2013 v.s.'s a 4.4% increse in K/W, a 8.3% increase in Toronto and being less than half the increase seen across the province and country – I found this news surprising as I had/have been consistently surprised by the sale prices of many homes in Guelph over the past few months.
The projected annual MLS sales price increase for Ontario is 5.5%.
The unemployment rate for Guelph increased slightly at .4% quarter over quarter at 8.3% which sits slightly above the provincial average of 7.5% and national average of 7.1%
What do all these numbers mean? Where are the opportunities?
– watching the inventory level of and new multi-unit starts will be key in coming months. Should the inventory levels remain and/or grow then there are good odds of a market dip including opportunities such as discounted new multi-unit home prices.
– sales values of detached homes (new and used) will continue to be high. Anyone considering a "downsizing" type of move from a detached home to a multi-unit/(town-home or condo) home – this may be the very best time as you will realize the absolute best market trade values.
 Rental Markets
Demand for rental accommodation will grow with the demand being the greatest in city centers where the cost of ownership has grown out of reach.
Rental Vac rate for major city centere is:
– 2.7% with ave. rent of 2bdrm unit = $919
Guelph:
– 1.9% with ave. rent of 2bdrm unit = $957
K/W and Cambridge:
– 2.9% with ave. rent of 2bdrm unit = $952
Toronto:
– 1.4% with ave. rent of 2bdrm unit = $1,213
with a forecast of a decrease in vacancy rate in Guelph v.s a rise in vacancy in Kitchener.
Are you interested in owning an income property? Give us a call and lets start the conversation.
For more ideas or to discuss any of these numbers, projections or investment opportunities please call anytime as we welcome the opportunity to reconnect, share ideas, opinions, hopes and goals.
*this does not include Private sales, private sale companies such as property guys, etc. as they chose not to contribute to market data in an attempt to avoid liability via responsible recording.